I hate to sound like a broken record but I really do feel like these weeks are just flying by! Anyone else feeling that way?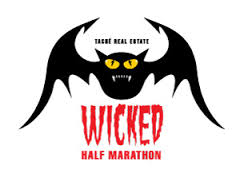 There are just 6 weeks to my next race, the Wicked Half Marathon.
Actually, thanks to the nagging hip/glute/piriformis thing, Wicked will be my first race of 2017. Gotta say that I'm glad I don't have any big goals for this race, other than to finish upright and have fun, cause I feel like my training mojo comes and goes. While in the past two weeks I've been motivated to hit the track for speedwork and even worked in hill repeats…err this week…not so much. Here quickly is how the week shook out:
Monday – Since of late I've been running long on Sundays, Mondays are a total rest day.
Tuesday – A back-to-basics strength workout filled with lots of lunges, squats, and bridges in addition to the daily planks.
Wednesday – I enjoyed a break in the temps and got out an early for 4 miles.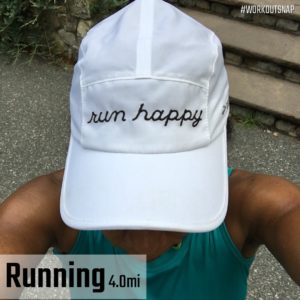 Thursday – After a crazy hectic day, I got some much needed yoga in.
Friday – Kicked off my birthday with some miles with my husband – gotta run on your birthday right?!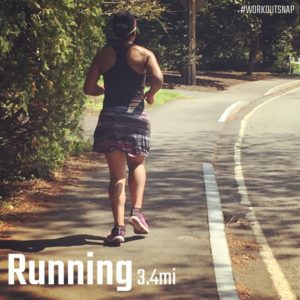 Saturday – Yard work, planting, and cleaning counted as my cross-training.
Sunday – I have been battling poor quality sleep all week and when the alarm went off for this morning's run it had all caught up with me. I was wiped out! I tried playing the re-set the alarm game, hoping an extra half hour…then hour would make a difference, but it wasn't getting any better. So I decided to skip the run and give my body what it needed – sleep!
Hopefully I will not regret skipping today's 8 miles. I'm not sure why my sleep has been so bad this week – I've been trying to get to bed at a reasonable hour, and falling a sleep hasn't been the problem – staying asleep is another story! Fingers-crossed this week will be better.
How do you overcome bouts of bad sleep?
I'm joining in with Hoho, Tricia, and guest host Heather for the Weekly Wrap. Be sure to stop by and check out what they've been up to!