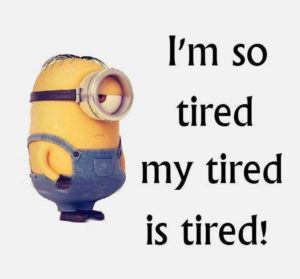 This week was uber busy with much going on at both work and home. At work, I'm driving a huge program towards its launch date and also had a major fundraising event. On the home front, we've been redecorating my youngest son's room (going from Red Sox theme to Boston Bruins – yes we love our hometown teams!) and starting to get ready for heading back to school. Put it all together, and I am just so tired!
Monday: Rest.
Tuesday: 3-mile run. After Sunday's pain-free run I was keeping my fingers crossed for this run, and it did not disappoint. I took it slow and easy and the ankle was happy.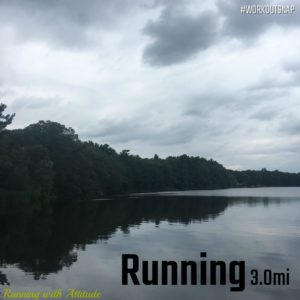 Wednesday: Cross-training was planned, but schedules collided and it just didn't happen. I did manage to squeeze in my PT exercises for my ankle.
Thursday: Yoga day!
Friday: I spent most of the day either traveling to and from the event site or doing event set-up. With 10,700 steps logged I wasn't sure how my legs would feel about 800-meter repeats, but I didn't want to miss a run day. So as soon as I got home, I changed and headed straight to the gym so I had the option of hitting the Arc Trainer if I couldn't finish the repeats.  The repeats weren't pretty, but I got 'em done!
Saturday: Event day – happy to say things ran smoothly, we had a great turnout, and I enjoyed, once again, playing race director. I logged 14,827 steps (that's 6.58 miles!) and by the time I made the 2-hour drive home to say I was toast would be an understatement!
Sunday:  I allowed myself to sleep in before heading out to get another 5 miles in. My legs were so heavy and I quickly adopted the mantra "just a mind set" – I kept telling myself tired was just a mind set and instead tried to enjoy the low humidity (nice change!) and the fact that the ankle was still cooperating. The rest of the day was one of well-earned lazing on the deck.
With the ankle cooperating, I'm going to try to increase my mileage this week. Fingers-crossed!
I'm joining Holly & Tricia for the Weekly Wrap, and this week's guest host Madhuri.