It's Monday which means it's time to wrap-up another week!
Monday:  Strength day.
Tuesday:  3.25 mile run.
Wednesday:  Strength day.
Thursday:  3 mile run. (The group run with BGR didn't come together but we're going to try again this week)
Friday:  Spent the day with a friend – lots of walking.
Saturday:  J decided to join me for a run – 4.25 miles done. Followed by an afternoon of yard/garden work.
Sunday:  Rest day.
Plus daily planking continued!
For the most part it was a pretty routine week around here. Mother Nature continued to show she has a sense of humor – after last week where I was prepared to build an ark, this week she flipped the heat switch! I was so not ready for the 30 degree jump in temps and there may have been some whining while running.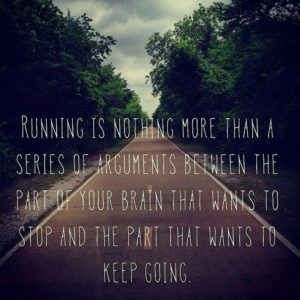 I did get a nice surprise of winning a pair of Zensah Well Rounded Shorts during Tuesday night's #BibChat. Zensah is my go-to choice for compression gear so I'm very psyched and cannot wait for them to arrive in the mail! And, speaking of fun things in the mail, I came home Wednesday to find these books waiting for me.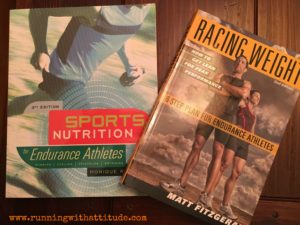 As a little perk to the Rock'n'Blog team, we each got to pick a couple of books from a collection of great titles from VeloPress! I started reading Racing Weight last night – review to come soon!
Have you read either of these books? How was your week?
I'm linking up again with Holly and Tricia for the #WeeklyWrap.