I've missed the past couple of Runfession Fridays, but I'm happy to be linking up with Marcia today! Time to cleanse my sweaty soul. Who's in?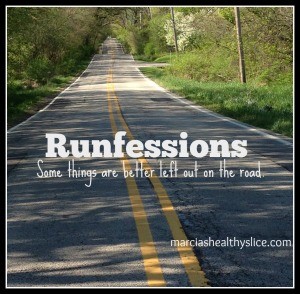 Runfession #1 –– My running is stressing me out! While I am thrilled to be running again, both my progress and my pace are slow and I'm feeling like the calendar is my enemy – 63 days til RnR Philly.
Runfession #2 —  The recent killer humidity (like 97%) has pushed me off the early morning run bandwagon and back into the gym. Everyone has their breaking point and 97% by 6 a.m. is mine!
Runfession #3 — The gym has been uber-quite lately and I must admit I miss the gym crazies.
Runfession #4 — I mentioned the other day how much I'm enjoying my new FitBit, but I have to say I'm a little horrified at my low step count on non-running days. With my hectic work schedule of late, I am clearly sitting in front of my computer far too much.  Nothing like those little glowing numbers staring you in the face for some extra motivation – must.move.more.
OK – now it's your turn. What are your runfessions?