Now that summer is officially here, and temps are on the rise, I'm back to running early in the morning to hopefully find some fo the cooler temps of the day. I've shared before some benefits of early morning running, so today I thought I'd share some tips on how to shift your clock to become an early morning runner.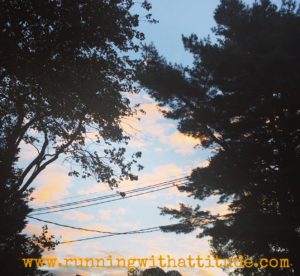 Get some sleep: OK let's start with the obvious – if you want to get up early, you've got to get your zzz's, so of course, that means get to bed at a reasonable time.
Be prepared: Lay out clothing and gear the night before – eliminate the need to stand in a dark closet fumbling around for something to wear or skipping a run because you can't find your Garmin.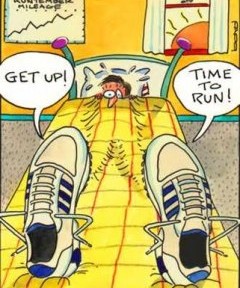 Lose the snooze: Put your alarm clock out of reach – if you have to get up to turn off your alarm you're less likely to hit snooze.
Ease into it: And speaking of that alarm, I'd recommend starting slowly. Don't set your alarm that first morning for o'dark thirty right off the bat. Ease your way into the early morning hours, shifting the alarm back over several days.
Find a buddy: Knowing that someone is waiting for you will get you out of bed. You never want to leave a friend hanging.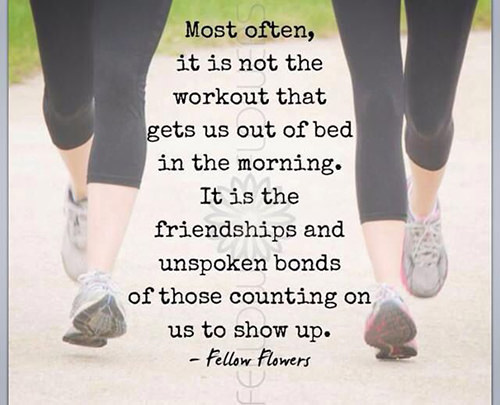 5 tips to become an early morning runner #runchat
Click To Tweet
What's your best tip for becoming an early morning runner?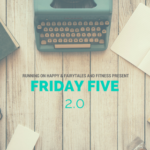 I'm linking up with Rachel from Running on Happy and Lacey & Meranda from Fairytales and Fitness for the Friday Five link-up!