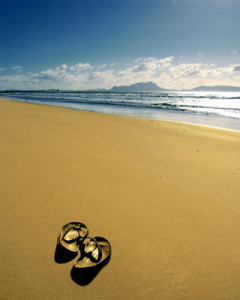 We have comfortably shifted into summer mode here in the RWA household – the pace has slowed, there's far less clock watching and on some days this usually high-energy family has become downright lazy! And I say thank goodness 🙂
While getting out early in the morning before the heat really cranks up doesn't allow for much sleeping in, I have passed on a couple of runs in favor of catching more ZZZs – I figure my both my mind and body will thank me later. When I do run, there's been almost no attention paid to my Garmin – it's just been about getting some miles in and trying to acclimate. I'm most definitely not breaking any land speed records and I'm good with that. I know that soon enough I'll be focused in on hitting paces and more structured workouts as I start training for my fall races.  I am starting to kick my strength training up as I've started another 30 ab/core challenge and I'm heading back to my beloved Pilates classes later this week.
How's your summer going? Have you started training for your fall race yet?